Sign up for a free Plivo account, and register for or log in to a Bitrix24 account. Then search for Plivo in the Bitrix24 Marketplace, and install Plivo by clicking on the Install button.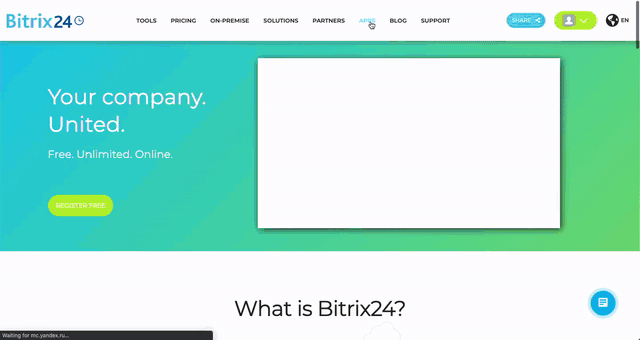 You'll then be redirected to the Plivo Application page. Enter your Plivo Auth ID, Auth Token, and sender ID details. Save the details, then click on the Test SMS button to validate the integration.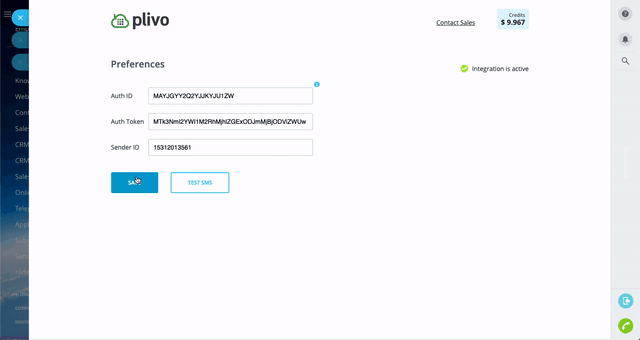 Please note that sender ID refers to the source number. You can rent a Plivo US/Canada number if the destination number is a US/Canada number.
Test and validate
Once you're done with the implementation, you can test the setup from the Test SMS page. You can trigger a test SMS message by entering a destination number and message content.
Note:
You can trigger bulk SMS messages to multiple recipients by providing a list of destination numbers separated with the delimiter "<" (e.g. 14156667777<14157778888<14158889999).

Bitrix24/Plivo integration supports only outbound SMS.