Using the Plivo Console, you can enable or disable outbound calls to specific countries. Geo permissions are in effect immediately once the settings are saved and are applied to all calls placed via Rest APIs and Dial XML.
For a list of all countries disabled by default, navigate to Voice Geo Preferences page in your Plivo Console. Under the Geo Permissions For Outbound Calls section, select the Status as Disabled, and then click Search.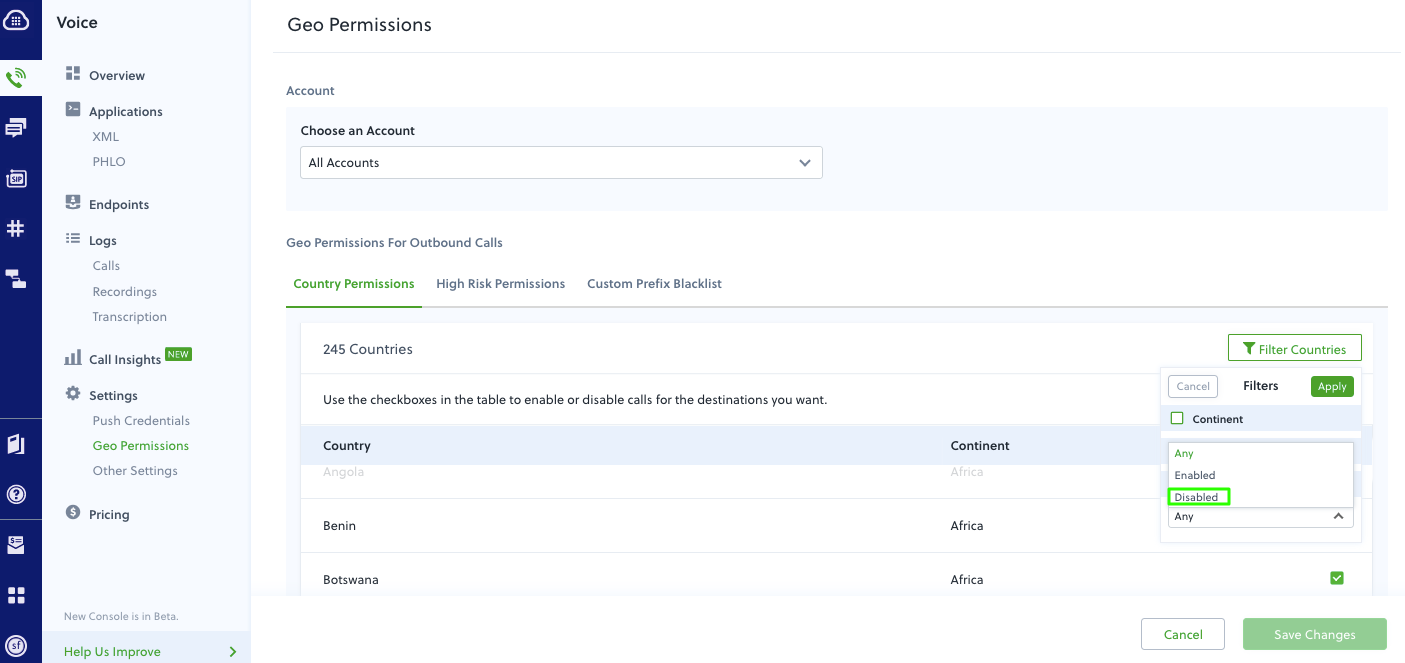 Use the checkboxes in the table to enable or disable calls for the destinations you want.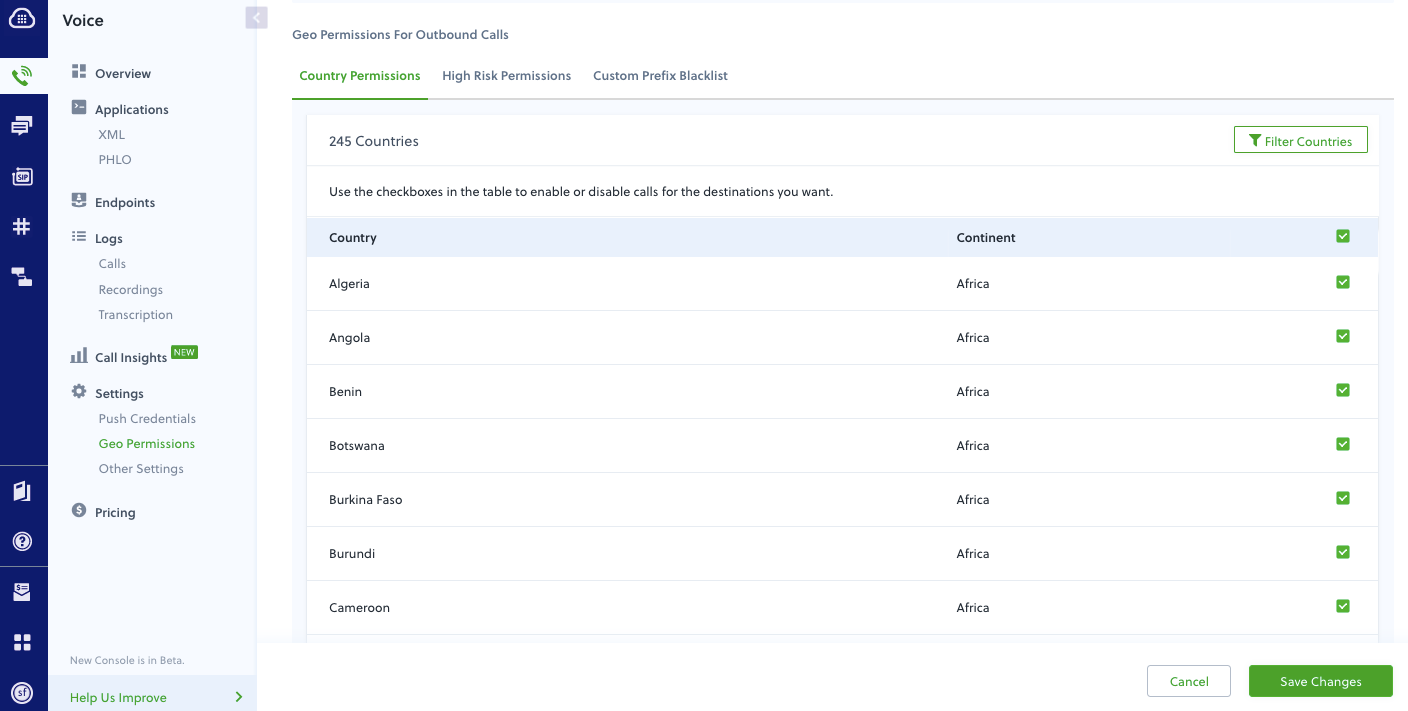 For more information, please read our detailed reference document.