Avoid the risk of toll-fraud or international revenue-sharing fraud by closing voice routes to premium phone numbers from your Plivo account. We recommend that you disable outbound calls to premium numbers unless your use-case heavily depends on it.
To block calls to premium phone numbers globally, navigate to the Voice Fraud Prevention section of your Plivo Console. For more information, see our detailed reference document.
Mark 'Block Calls To Premium Number' as checked and save click 'Save' to update your preference.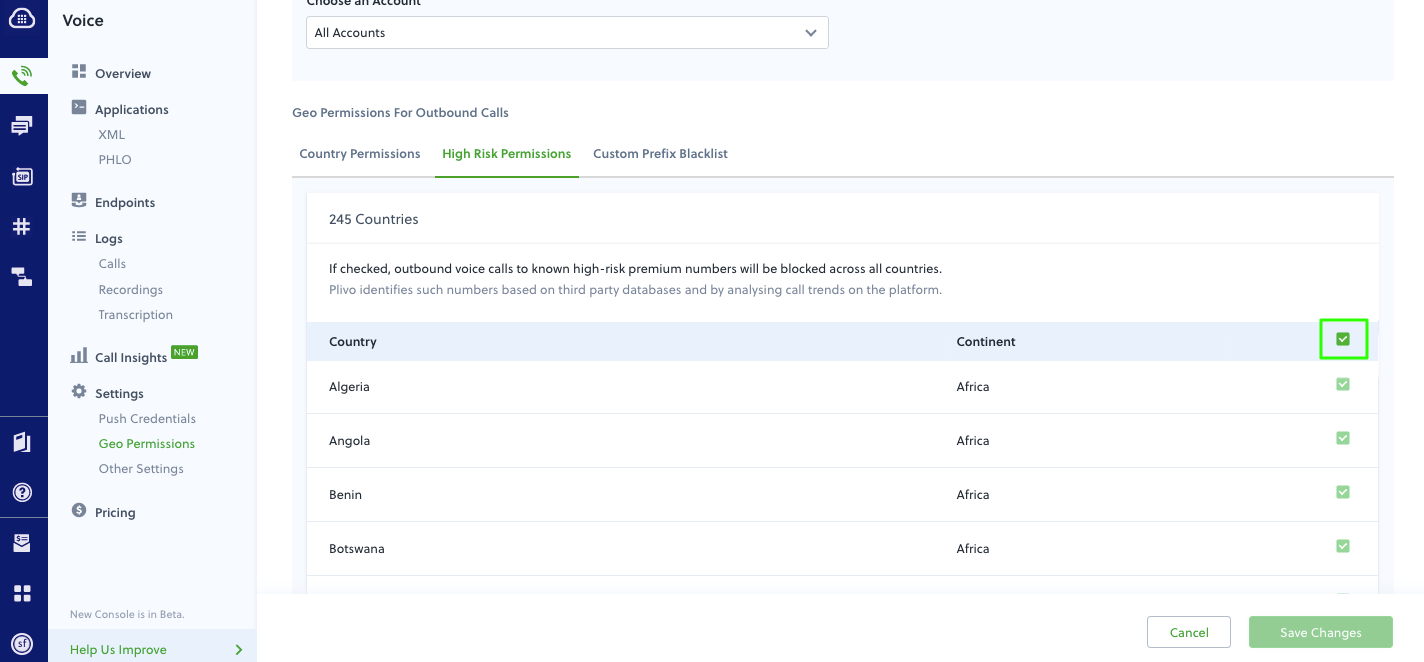 Please note that only admin users can update this setting. Enabling this feature will block calls to premium numbers across all countries.