You can minimize the risk of toll fraud and international revenue-sharing fraud by closing voice routes to premium phone numbers from your Plivo account. We recommend that you disable outbound calls to premium numbers unless your use case depends on it.
You must be an admin user to block calls to premium phone numbers in the console. Go to Voice > Geo Permissions > High Risk Permissions. Tick the check box at the top of the third column and click Save Changes to update your preferences.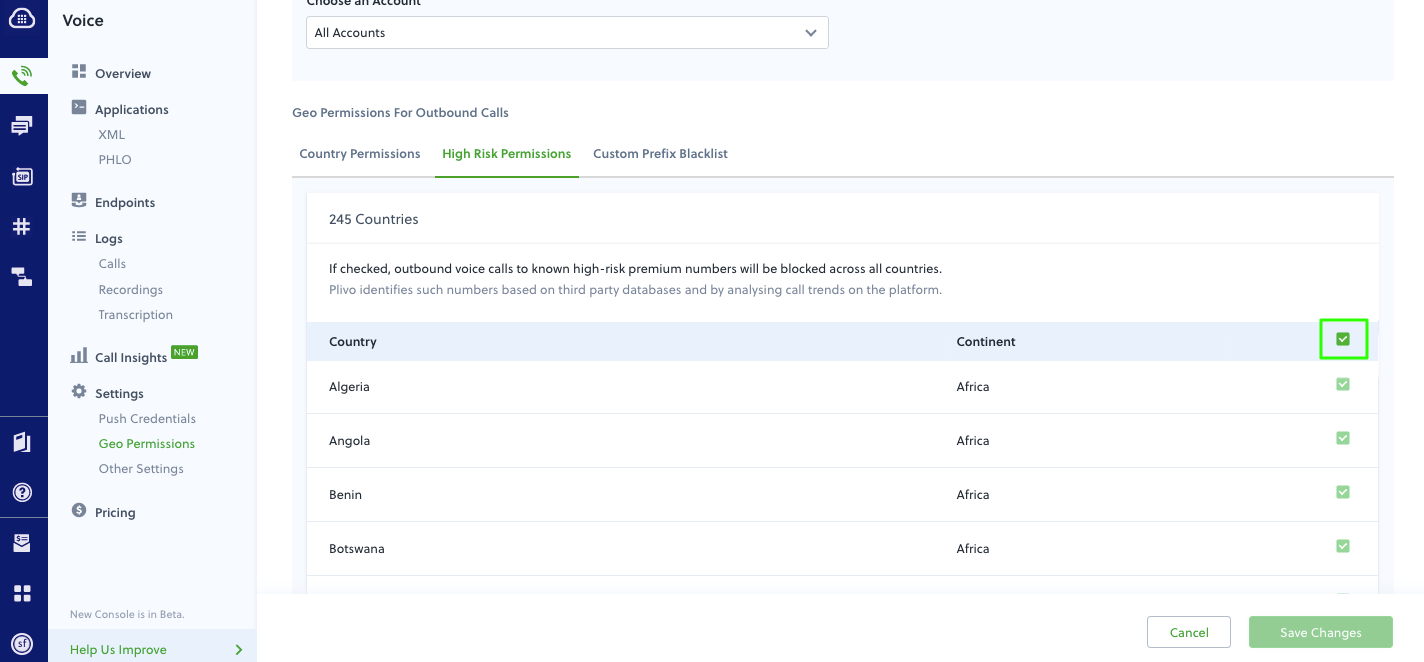 Enabling this feature blocks calls to premium numbers across all countries.