To recharge your Pilvo account, go to the Payments tab.
Please ensure you have added your credit card details in order to complete your recharge.
$25 is the minimum amount you must add to recharge your account.
If your account balance reaches zero, you will not be able to use Plivo's API to make calls or send messages. However, your phone numbers will not be removed from the account right away.
Recharges can occur both manually and automatically:
Manually: go to the

Payments

tab and enter your recharge amount

Automatically: go to the

Payments

tab, and select AUTO RECHARGE. You will need to select both a minimum amount at which your account should recharge, as well as a recharge amount. When your account reaches the minimum amount specified, it will automatically recharge the selected amount.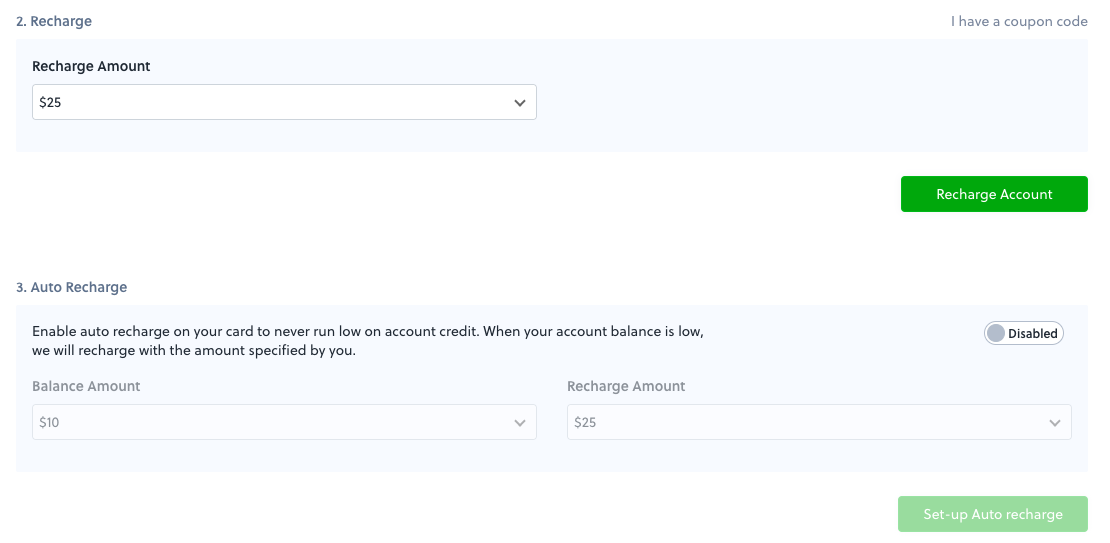 To learn more about how auto-recharge works, please click here.