To create a support ticket with Plivo, start by navigating to the Plivo homepage and clicking on "Create New Ticket".

This will bring you to a page which will ask for the following details:
Requester's email address

A subject line describing your query/issue

Category of the query (to be selected from a dropdown menu)

The priority of the ticket (to be selected)

A description of the query/issue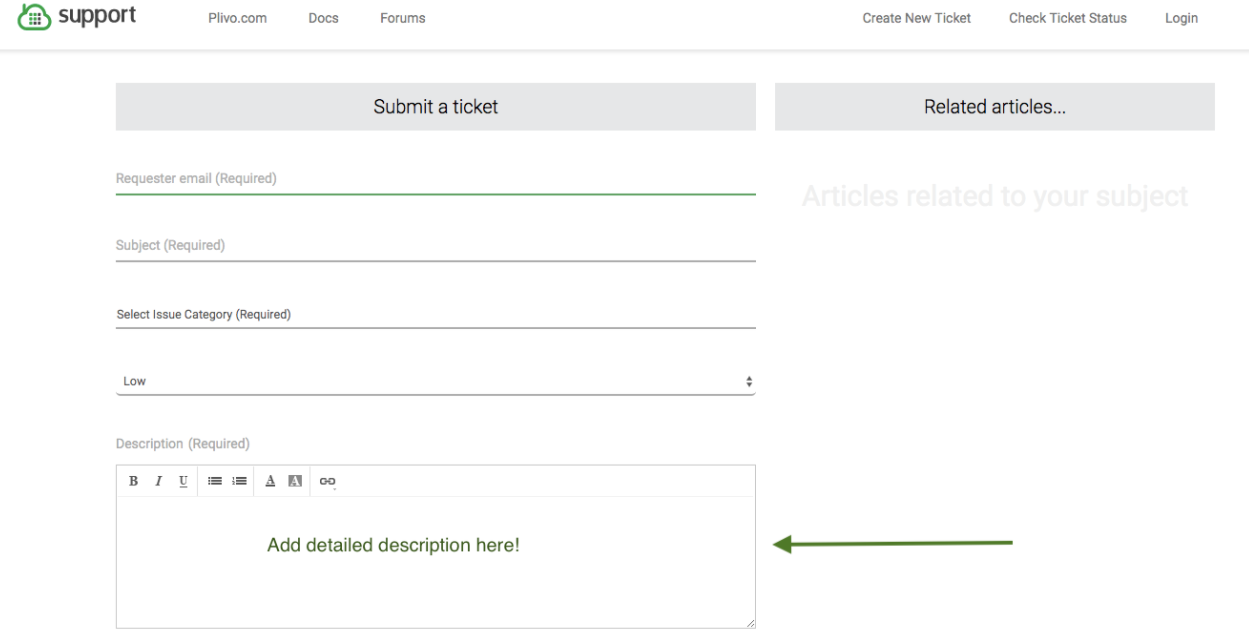 Click on "Submit" to create a ticket with our Support Team. A member of our team will investigate your request and reach out as soon as possible.
You may check the status of a previous ticket from the homepage by clicking on "Check Ticket Status".