You can rent or purchase a number through the Plivo console or by using Plivo's API.
To rent a number from the console, navigate to Phone Numbers > Buy Numbers. Here you can search for numbers by country, prefix, and/or location, and filter numbers based on functionality — such as voice, SMS, and MMS — and type of number, such as local, mobile, or toll-free. Click Search to bring up a list of available numbers. The list shows the number type, capabilities, and fees for every number. In the list of numbers returned, click on Buy Number to add a number to your account.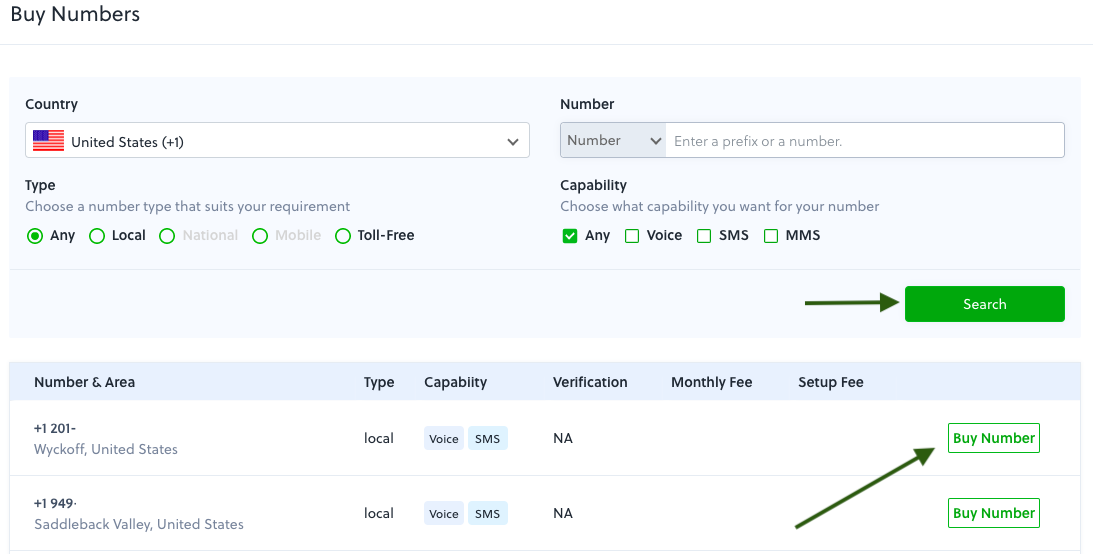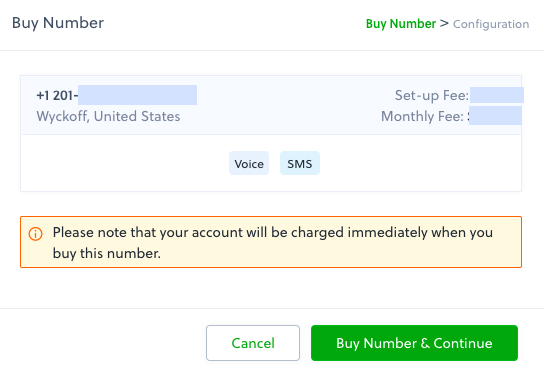 Note: The activation requirement for a number, if any, will be populated at the time of purchase.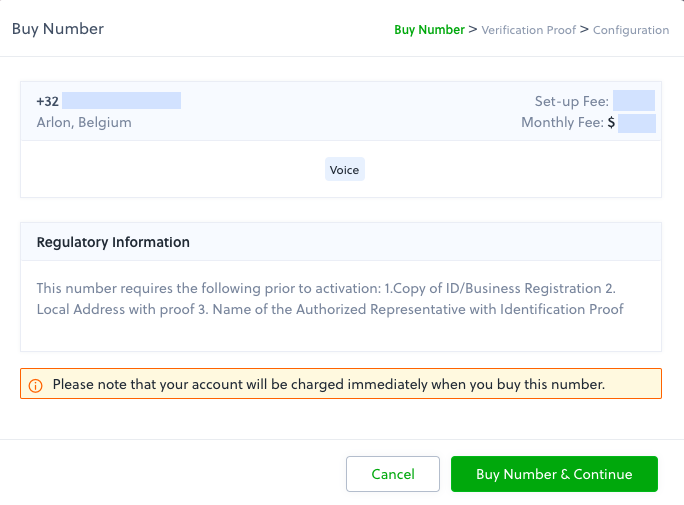 There's no limit to the number of Plivo phone numbers you can rent, as long as you have sufficient credits in your account.
Once you've rented a number, it will appear under Phone Numbers > Your Numbers > Active on the Plivo dashboard.
Numbers are subject to availability. If you're unable to find a number for a specific prefix or location, please create a ticket with our support team.
You can also search for and rent a number through Plivo's PhoneNumber API.