The Powerpack management console allows you to configure your source number pool for your SMS and MMS traffic needs.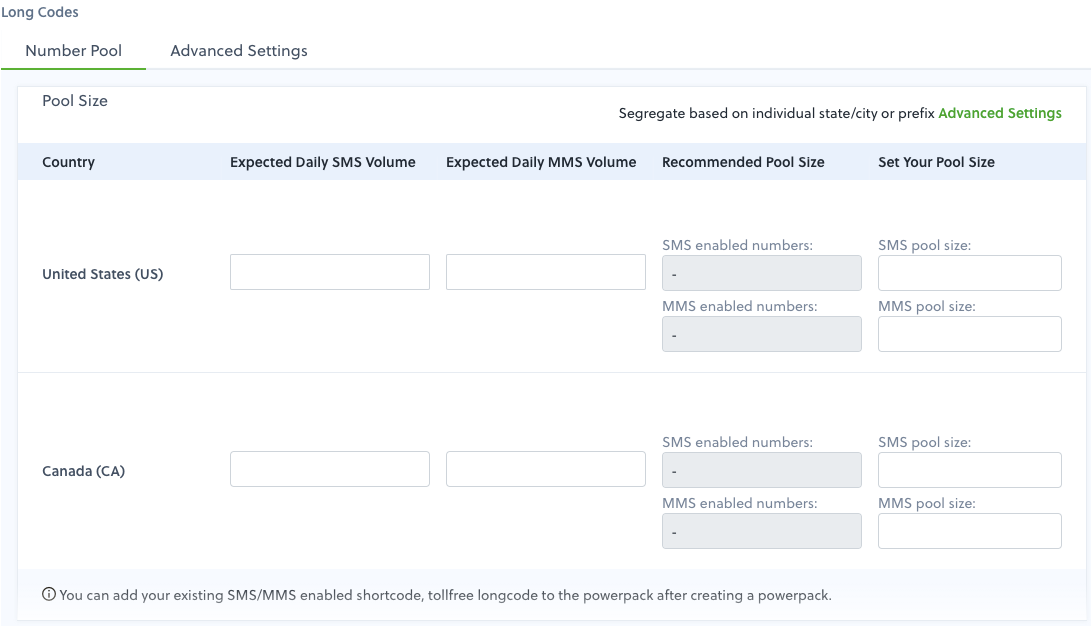 Simply specify how many phone numbers you'd like to add to your Powerpack for a country, region, or area code. Plivo automatically rents the specified number of phone numbers to your account and will add them to your Powerpack number pool.
If you intend to use the Local Connect feature of Powerpack. we recommend you use the advanced settings option to configure your number pool. For region-based number resolution to work best, it's important to have a well-balanced number pool with an adequate number of phone numbers across all the destination regions you intend to reach.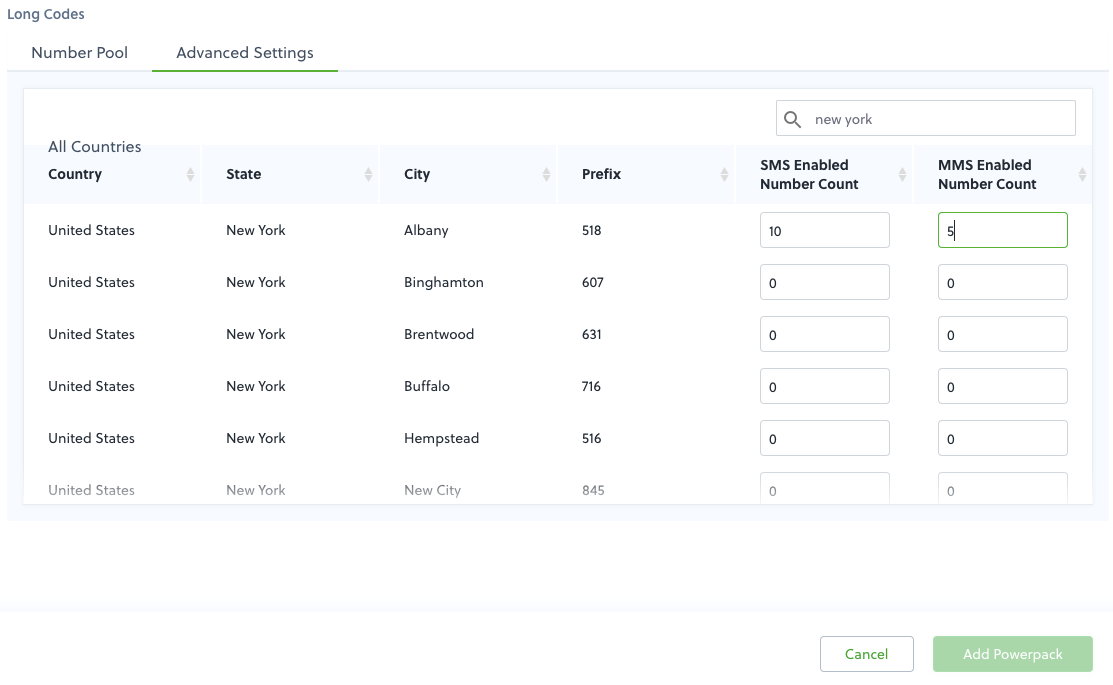 Specify how many phone numbers from each area code/region that you'd like to add to your Powerpack number pool. Estimate this number based on your expected outbound daily traffic to each region.
Pro tip: If you don't need to get more granular than state-level or regional matching, simply specify the total count of numbers against any prefix of that state.