When you sign up with Plivo, you'll be given a free account so you can try our platform risk-free. Register here with your corporate email address. Plivo has security protocols in place that flag signups made from a consumer domain email address, such as @gmail or @hotmail. We ask that all our customers sign up using a corporate domain email address.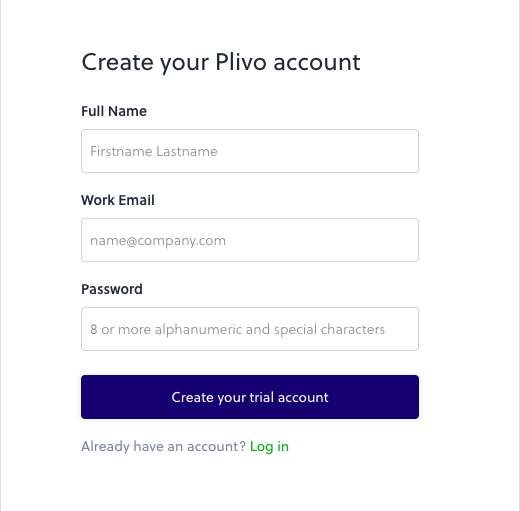 Check your inbox for an activation email from Plivo. Click on the link included in the email to activate your account. The account will remain inactive until the link is clicked.

Check your Spam or Trash folder if you don't receive an email. Check your firewall settings to make sure your inbox doesn't block emails from Plivo.
If you don't receive the email, reach out to our support team.
Verify your phone number
To complete signup, enter a valid, SMS-enabled, non-VoIP number for phone verification. Enter a valid number with no spaces or hyphens between digits.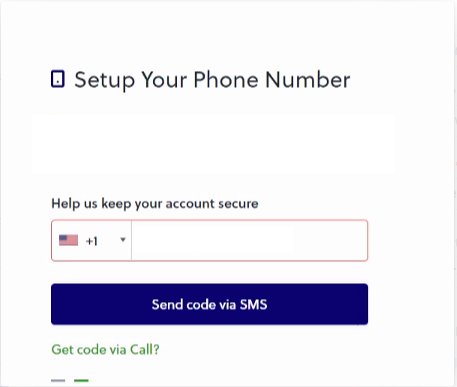 The Plivo account creation process is incomplete without the mandatory security step of verifying a phone number. If you enter a valid number and are unable to receive a code from Plivo via text message, you can instead receive a code via phone call. If both options fail after multiple attempts, please reach out to our support team.
After you've registered, you can use your new account to test our platform and services. To start, purchase a number using the Plivo console, then start testing Plivo's voice and SMS APIs.
To upgrade to a Standard account and overcome the limitations of a free trial account, visit Billing > Upgrade.